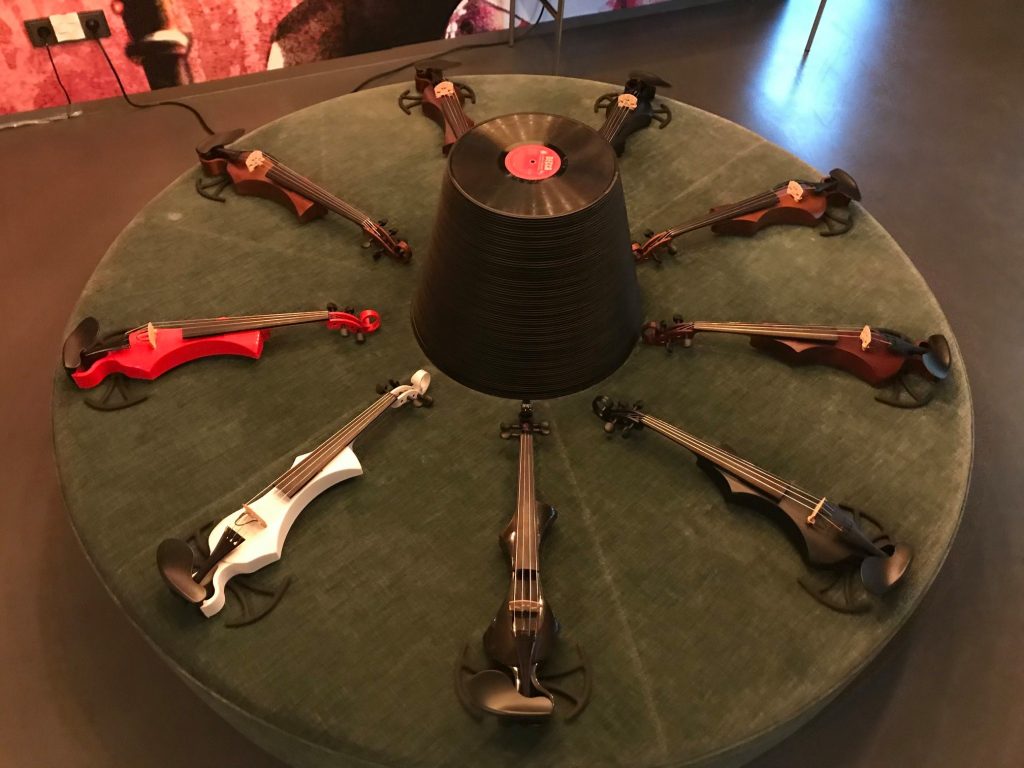 Here she is in all variations: the beautiful "Novita 3.0" by Gewa company. First as a four-string model in many various colors, the company developed additional a five-string model.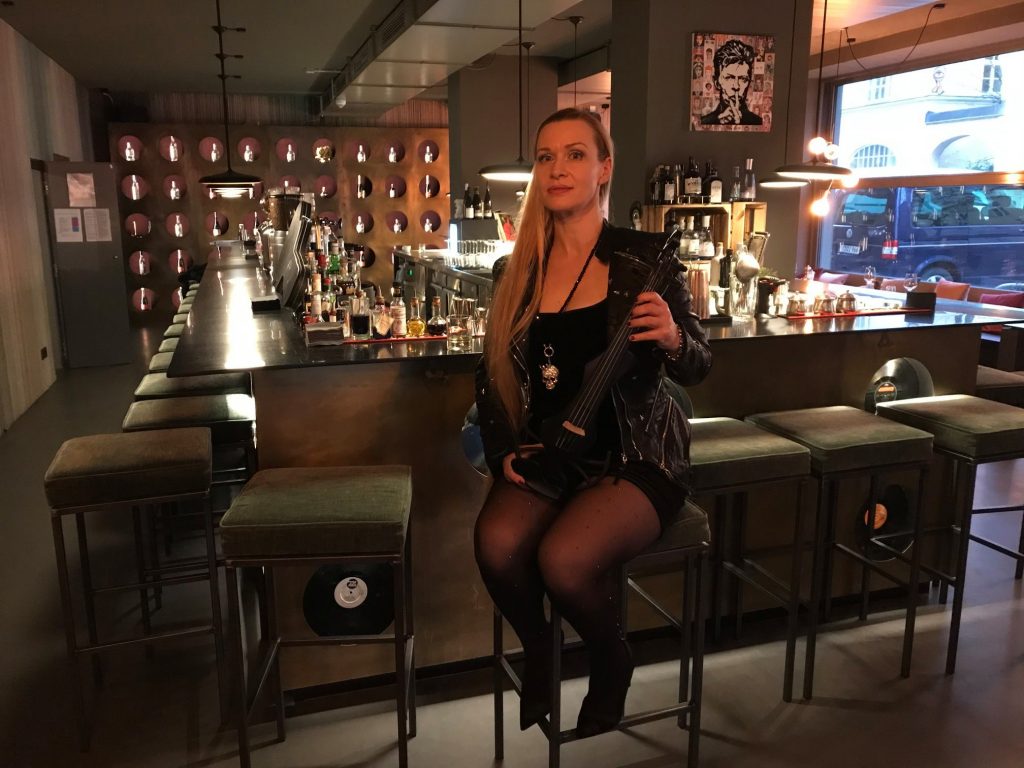 At the yesterday's video shoot I was allowed to introduce my matt black five-string violin, which accompanied me already at our last tour "Eisheilige Nacht" 2019 of Subway to Sally.
I am not only enchanted by the dreamy design of the instrument, but especially by it's warm and natural sound. Which becomes complete with strings by Thomastik-Infeld. I additional discovered, that my guitar effect pedals love this instrument and give me a higher margin at composing sounds, than I am used to.
Hopefully I can show you this nice effect within one of my next violin video blog episodes: #TheRockViolinVlog on YouTube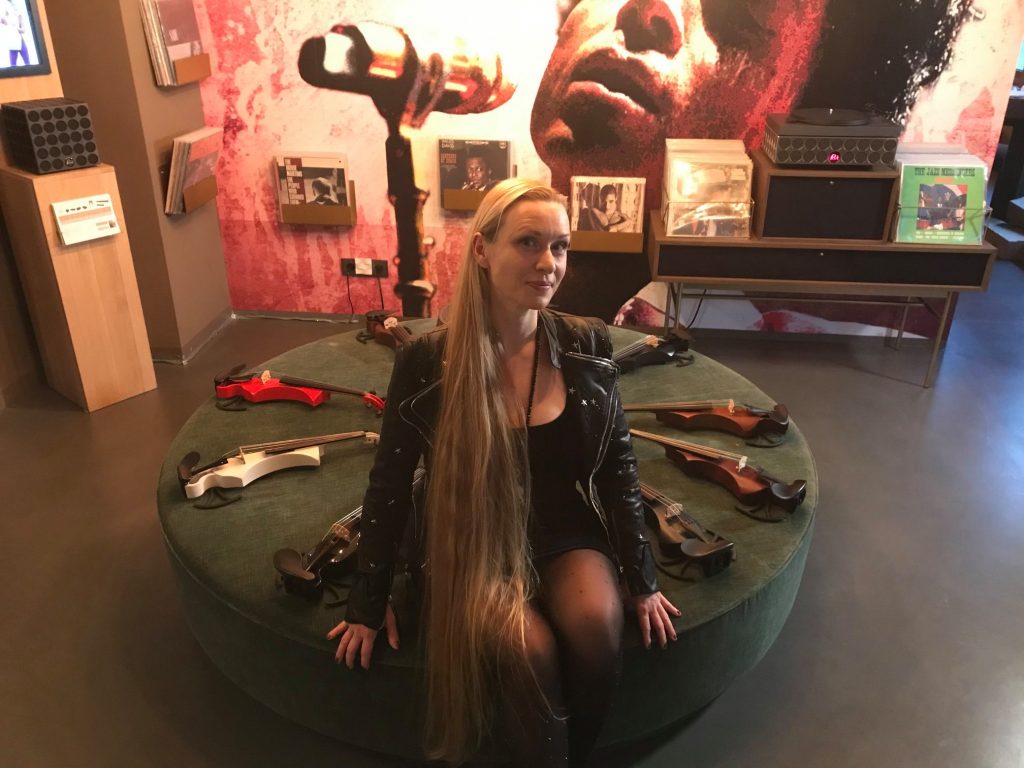 We shot our video at the incredible and music addicted hotel "Jams" in Munich. Just visiting the bar is worth a trip there.
Many thanks for having me, dear GEWA! It is a great honor!