After our annual festival "Eisheilige Nacht" of Subway to Sally, which has been especially successful in 2019 (many thanks!!!) I am going to start the year 2020 with my own band and am very excited to play the first venues!
Make sure to get your tickets in time:
31.1. Oberhausen (bei Essen/Duisburg), "Crowded House" –> Tickets
01.2. Dormagen (bei Köln), "Pink" –> Tickets
08.2. Metzingen-Glems (bei Stuttgart/Tübingen), "Hirsch" –> Tickets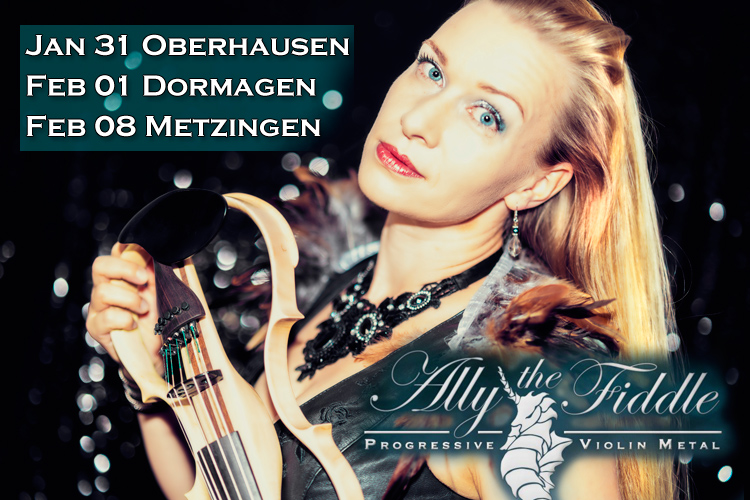 'We are playing Progressive Rock/Metal and Jazz Rock with a six-string electric violin in the front as well as with the extraordinary voice of Ally. While we are introducing live some songs of our latest album "UP" we are as well performing marvelous cover songs in our unique sound by artists as Joe Satriani, Jerry Goodman, Jean-Luc Ponty, and Björk i.e..' – Ally the Fiddle
We are much looking forward to seeing you there!