This week in July contains already two special concerts:
"Haggard" is again guest in Burghausen and plays a concert under the free sky and in front of the beautiful castle. Besides the usual program the band will present classical pieces of Mozart, Handel and Pergolesi, sang by Jana Degebrodt (soprano).
Thursday, July 5th 2012
Burg Burghausen, Waffenplatz
Entrance: 7:00 p.m.
Start: 8:00 p.m.
Tickets and Info: herzogstadt.de/haggard.htm
[divider top="0″]
With "Asps Von Zaubererbrüdern" is a premiere to announce. In 2008 Asp has been on tour with befriended musicians to play songs around the german saga of "Krabat". Because of the big success this tour was repeated in 2010. And finally 2012 fulfills a dream of the musicians: this projects becomes its own band. The first concert of this new ensemble will be the "Castle Rock Festival" in Mülheim/ Ruhr.
In the line up are well known friends: Asp (voice), Ralph Müller (guitar), Thomas Zöller (pipes, flutes etc.), Katharina Kranich (cello), Carlos Serrano del Rio (percussion) und Ally (violin).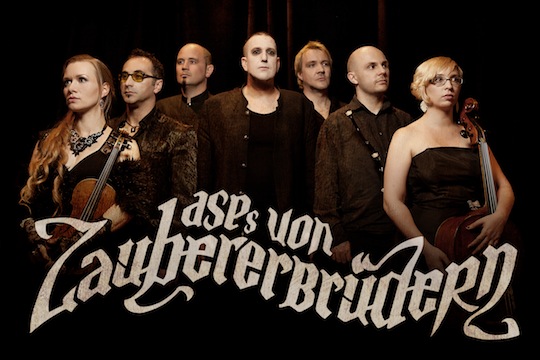 Saturday, July 7th 2012
Castle Rock Festival
Entrance: 12:15 a.m.
Play time: 8:30 – 10:15 p.m.
Tickets and Info: muelheim-ruhr.de